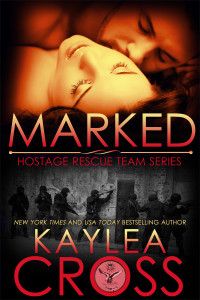 Hostage Rescue Team Series #1
Release Date: June 30, 2014
ISBN:  978-1-928044-05-5
Genre: Romantic Suspense
Format: ebook & print
Length: Short Novel (63,000 words) 
Blurb:
When danger lurks behind a familiar face…
Successful architect Rachel Granger loves her job and her life, but when a terrorist on the FBI's most wanted list targets her, there's only one man she can trust. She hasn't seen Jake in years but her former college friend told her he'd always be there for her and she definitely needs him now. Even though her feelings for him go far deeper than friendship and just being around him risks her heart, she would do anything to keep those she loves safe from a madman bent on unleashing hell.
Only one man from her past can help
FBI Special Agent Jake Evers made the biggest mistake of his life when he let Rachel slip through his fingers over two years ago. It doesn't matter that he hasn't seen her since then—if she needs him, he'll be there. When he learns that she's the target of a domestic terror cell, he'll do everything in his power to keep her safe. He's never gotten over her and won't risk losing her again now that she's reappeared in his life. But the threat is more widespread than they realized and now it's a race against time to keep her and scores of innocent civilians alive.
BUY LINKS
EXCERPT from MARKED (click here to read it now!)
The look in his eyes was so full of tenderness and need it caused a flipping sensation in her belly.
She heard the wisdom in his words, but wanted to be clear on his motive. She caught his wrist, wrapped her fingers around it and felt the tendons flex beneath her fingers. So strong, so solid. "If you're doing this just to distract me, don't."
It came out more a plea than a warning. She couldn't stand the thought of him doing this out of pity or a misguided effort to take her mind off Brandon. The emotional stakes were too high for her. She'd held back her true feelings for him for so long, in deference to him and Linda. If they crossed the line from friends to lovers, it had to mean more to him too because there was no going back and she wasn't willing to have him once only to lose him later.
His expression softened, but the flare of heat in his eyes burned hotter. "Trust me, that's not even close, babe." Keeping his hand in her hair, that dark-chocolate gaze dipped to her mouth, then back up to her eyes. The air between them crackled with pent-up sexual tension. She stared up at him, watched in fascination as his pupils expanded to swallow the dark brown irises and an answering wave of desire rushed through her.
She wanted to attack that mouth just inches above her own. Vent the anger and longing and desire she'd held back for so long.
Part of her still couldn't believe that Jake was actually holding her the way she'd always wanted, his expression full of a hunger that made all of her hot spots ache.
She gripped his broad shoulders, breathless at the feel of the muscles bunching beneath her fingers. All that power coiled there under her hands, held in check, used to seduce and protect rather than take. Her knees went a little weak.She'd waited for him after he'd broken up with Linda, keeping in e-mail contact in the hopes that he'd come to her. When he hadn't she'd forced herself to cut ties and move forward because she couldn't stand to be just his friend. She couldn't. It had slowly been killing her.
"I wanted to wait," he began, sounding almost regretful as he stared into her eyes, "but I feel like I've waited forever for you already, so f*ck if I'm gonna wait a second longer." His hand tightened in her hair, gripping it in his fist as he tipped her head back.
Her sharply indrawn breath seemed to echo between them. His eyes turned even darker as he bent his head and slammed his mouth down on hers. Rachel met the kiss with every ounce of pent-up need and frustration inside her, pressing up on tiptoe to take what he offered.
---